Work models are changing rapidly! Work from home (WFH), Coworking Space and Serviced Office are all becoming popular. Since the latter two share similarities, many entrepreneurs struggle to choose between them. This article will analyze the differences between the two types of office space, so that you know what to consider other than price, and will be better equipped to decide!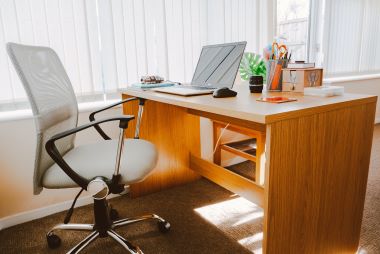 Serviced Office VS Coworking Space
In serviced offices, businesses can occupy a private workspace, the cost of which already includes furniture, utilities, pantry and internet access. Users do not need to pay for cleaning and maintenance, management fees, rates and other miscellaneous fees. Add-on services such as printers, secretarial support, meeting room rental are also available. Premade with all necessary equipment and facilities, it serves as a ready-to-go version of the traditional leased offices.
Coworking spaces are also workspaces equipped with a wide range of facilities. However, all areas in a coworking space are usually communal and are seldom divided into closed rooms. The space is designed to let company employees, startups and freelancers of various industries all work together in the same place. Hot desks, pantry, fax scanning services are usually available there, while business address registration, mail collection and other support are services to be charged depending on the provider.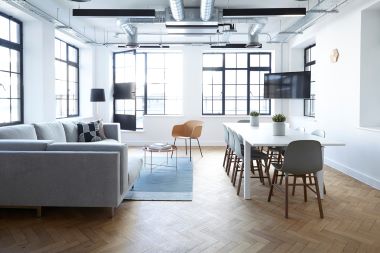 Pros of serviced offices
High privacy
Serviced Offices provide lockable rooms to minimize the risk of exposing confidential documents to outsiders, creating a safe space for work discussions, good for companies with constant meetings. Introverted users who value heavily on privacy might be more comfortable while socializing with other companies is less occurred.
Experience office working at a low cost
For those who are not keen on working from home and also on a low budget, serviced offices allow them to rent work-ready, fully furnished office space at a low price. A cost-effective way to gain firsthand experience to know whether they are suitable for working in an office.
Swift change of office spaces
With flexible lease terms, serviced office users can switch units relatively quickly to cater for factors such as staff number changes while maintaining a high degree of privacy at work, making it a highly flexible solution.
Cons of serviced office
Harder to build sense of belonging
Although serviced offices offer a good level of privacy, the shorter lease term highlights their makeshift nature. Users are less likely to decorate the space with a personal twist, making it harder to establish a sense of belonging to the work environment.
Limited storage space and equipment
Surely, serviced offices are convenient, but there is a limit to the amount of equipment and services that can be provided. If your need to use meeting room, scanning, fax and printing, call answering, locker facilities etc, extra fee may be required.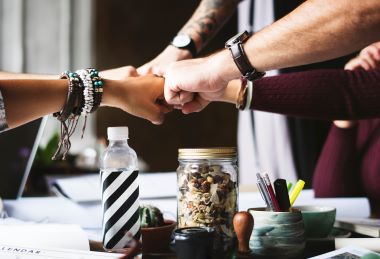 Pros of coworking space
Easy networking
The open area of a coworking space allows people from different industries to work together as if they were in the same neighbourhood. In particular, it attracts many small business starters and freelancers to rent the space, forming a mutually beneficial startup networking group. Users have more opportunities to meet like-minded partners, inspiring more collaborations and resource exchanges, and creating more business value for the brand.
Vibrant environment
More workers than before have grown tired of conventional office model that they do not covet working in a confined space. As a new type of office, coworking space provides more freedom of movement, allowing users to work flexibly in a spacious area with a laptop in hand, as well as facilitating socializing and removing the constraints of a traditional office.
Extremely flexible lease
Some coworking space offer hot desk rental services, the contract can be as short as an hour with daily and monthly options, eliminating the pain of being tied down by a lengthy lease.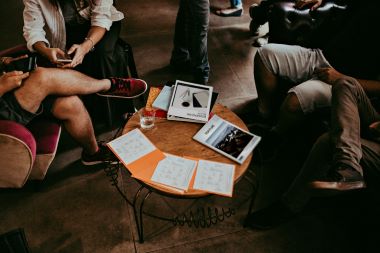 Cons of coworking space
Low privacy
As the shared workspace is crowded with people, users need to pay more attention to the placement of documents and valuables. Besides, sensitive on-site or telephone conversations are easier to be overheard, thus causing trade secrets at a higher risk of disclosure.
Distracting environment
Unlike serviced offices where doors can be locked, users in a coworking space are more vulnerable to surrounding noises. If they encounter "neighbours" who constantly cough or make strange noises, productivity might be affected.
Limited support
Users need to pay attention to the price list of the coworking space to for additional services, extra fee may be required for the ones such as the use of meeting room, scanning, fax and printing, call answering, locker facilities etc.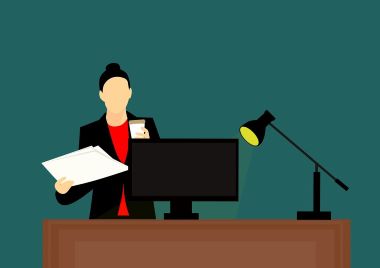 Overview
Serviced Office and Coworking Space are both well-equipped and furnished office spaces with flexible lease. The notable difference between the two is that serviced offices emphasize more on privacy, while coworking space delivers the sense of community. If you want to select between the two, you can first examine your own personality, ask yourself what kind of environment you'd envision yourself to work at. After that, consider the sensitivity of your business and evaluate the rent cost.
Both serviced offices and coworking space can be rent at OneStart Business Centre. With branches spread out across Hong Kong, every budget can locate a fitting space. They are especially popular among freelancers and startups. To book a rental or a free tour, Call 3575 6888, or Whatsapp OneStart Business Consultants now to learn more about Serviced Office and Coworking Space.