In the post-pandemic era, it is popular among companies to implement a hybrid work model, allowing employees to partly work from home (WFH). Nowadays, such flexible mode is not only applicable to workers, but also entrepreneurs. A virtual office is only needed to register a company, which greatly reduces the threshold of starting a business. However, there are some precautions to use this type of office legally. In this article, you will have a comprehensive understanding of them, and the benefits and disadvantages of virtual offices.
What is a Virtual Office?
Virtual Offices are not the usual workplaces. Their main purpose is to lend a business address to small brands for company registration, and those companies do not really operate in that address. Virtual offices let enterprises to enjoy a variety of services at preferential prices. In addition to address borrowing, they can also arrange secretaries, special personnel to answer and forward incoming calls, receive mails, and rent meeting rooms.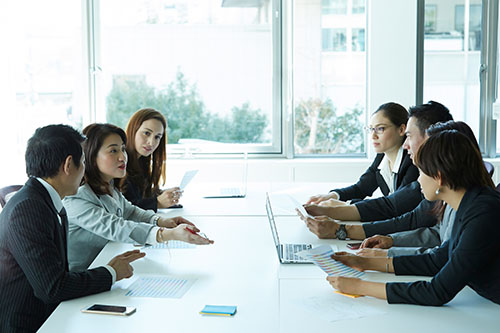 Is Virtual Office Legal in Hong Kong?
According to The Anti-Money Laundering Ordinance, a business centre can legally provide virtual office services as long as it holds a "Company Service Provider License"; it is illegal to operate a business centre in Hong Kong without the said license. Entrepreneurs should check in advance whether the business center holds a legal license. You can search a company's name or license number on the Companies Registry website to determine whether the selected virtual office is legal.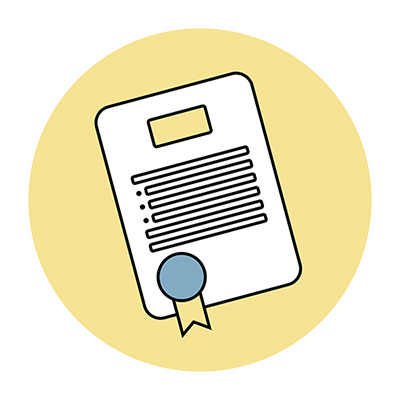 Illegal Virtual Office Locations
In addition to a valid license, the nature of the location is also crucial to a legal virtual office, and that must be a business address. It is illegal to operate a virtual office in a hotel or a residence. Entrepreneurs should research on the location in advance.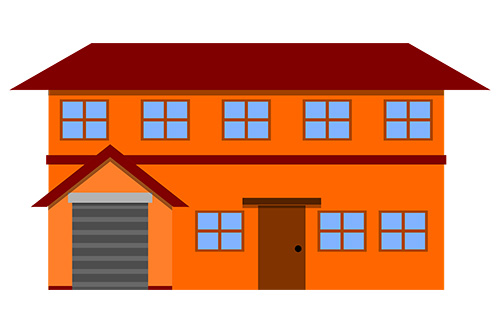 Benefits of Virtual Offices
Reduce costs
Starting a business requires huge funds to purchase supplies, develop products, hire employees, etc. On top of that, renting an actual office demands expensive rent, and time for decoration, thus worsening the economic burden.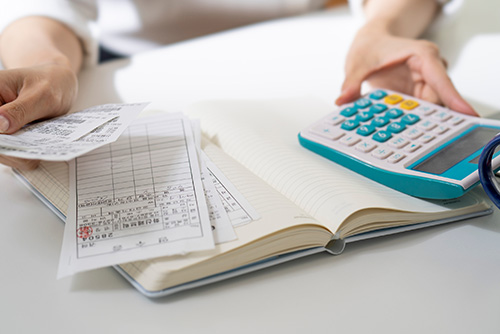 Enhance brand image
Using a residence as the business address is not only illegal, but also detrimental to the brand image. It is possible to lend an office address from a relative, but the sense of business ownership and autonomy will be lessened. By utilizing a virtual office, you can legally obtain a registered business address, enhance customer trust, and build a good corporate image.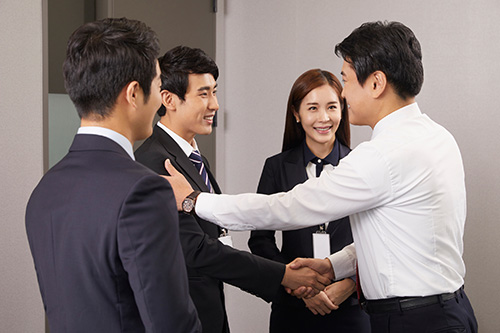 Entrepreneurs have higher privacy
By using a virtual office address as the communication channel with clients, the personal information of entrepreneurs are better protected, with higher privacy on business operations.
Autonomous WFH schedule, more flexible working hours
Physical offices with cheap rents are generally at less ideal locations, demanding more transportation time. In contrast, the rental cost of commercial buildings with superior geographical locations are often expensive. Virtual offices allow entrepreneurs customize their work from home schedule. The work motivation will likely be increased. Entrepreneurs can also choose virtual office services according to their personal itineraries, and rent meeting venues at the desired time.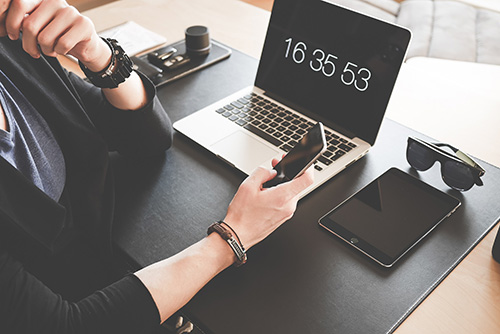 Flexible employment of foreign talents, wider range of business hours
Virtual offices allow a more pliable talent recruitment. Enterprises can break geographical restrictions and hire employees from all over the world to work remotely, so that the business covers multiple time zones, services run on a 24/7 basis while saving the cost of human resource management.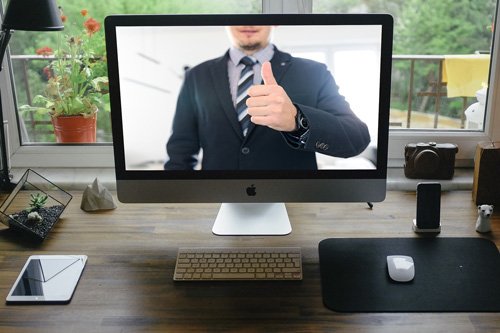 Disadvantages of Virtual Offices
Although a virtual office has many benefits, it is not invincible. In the long run, there are inevitably the following downsides without a physical workplace:
Prone to misunderstandings
People working from home can only communicate via video calls. Without face-to-face communication, employees are easier to misunderstand their superior's instructions. Work progress has a higher chance to delay when more errors occur. If there are miscommunication happen with foreign workers, longer mediation time may be needed.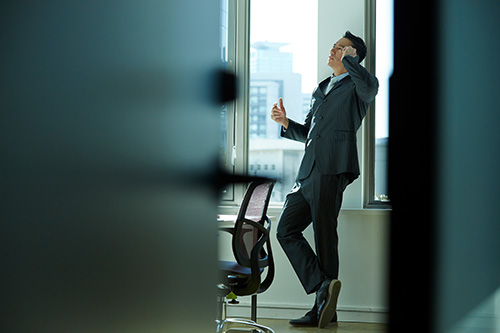 Lower team morale
Since everyone is working from home, it is difficult for employees to get familiar with each other. A lower team morale, and less sense of belonging might be resulted. The turnover rate may eventually increase.
More difficult to supervise employees
Without a physical office, it is difficult for superiors to observe employees in real time. In addition, one's focus on tasks tends to decrease during WFH, which affects work efficiency. If an employee deviates from the working course, the superior may not be able to give immediate guidance.
OneStart Virtual Office Jumpstarts Your Business
Virtual offices are becoming the trend on the market, entrepreneurs should choose one with a highly flexible and diversified service package. OneStart virtual office has a variety of service options with abounding options of locations, paving a quicker path to a fruitful entrepreneurship.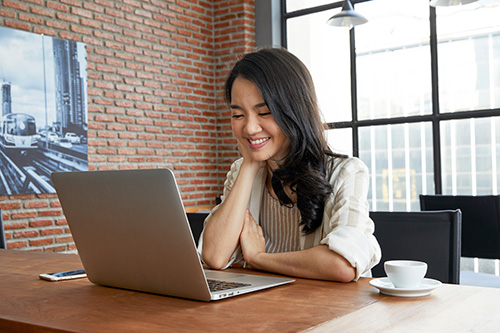 Provide secretarial and customizable communication channels
Entrepreneurs are usually stretched thin. It would be exhausting for them to deal with administrative affairs. OneStart virtual office provides an exclusive secretary, who can answer calls by your name, or a brand name. Messages can also be directed to the designated phone instantly, or forwarded to you in different means. Besides, Onestart can provide a local independent telephone number or fax number. The fax can be be sent to your e-mail immediately.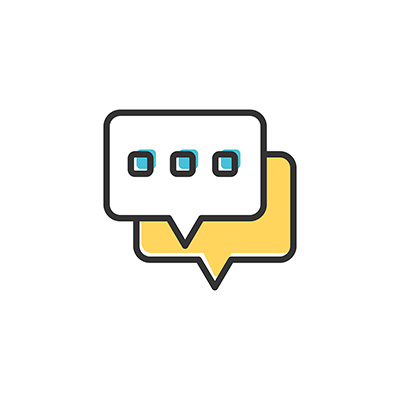 5 locations to pickup mails
Onestart virtual office can also receive letters on behalf of your company. OneStart has 5 locations across Hong Kong, including Central, Causeway Bay, Lai Chi Kok, Mong Kok and Kwun Tong. The professional team will send an instant notification once the mail is received. Most branches collect mails till 7:00 pm. 24-hour centre access also enables you to pick up mails anytime.
Rent decent meeting venues at a discounted price
Although virtual office users mostly work from home, there will always be times when they meet with clients. OneStart allows you to rent a meeting room at a preferential price. Therefore, you can meet with clients at any time to promote business growth.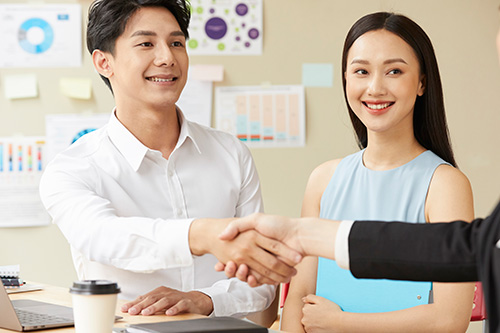 Conclusion
OneStart virtual office provides companies a business registration address, thus improving brand reliability. A business centre can legally provide virtual office services if it possesses the "Company Service Provider License". As long as you gain a good grasp of the service details, and their benefits and disadvantages, choosing the right virtual office can reduce the cost of entrepreneurship. You can now complete the service application online without leaving home, welcome to call 3575 6888,or Whatsapp to find out more!
---
✨【Just One Step to Start Your Dreams】?
OneStart provides comprehensive supports to help Start-ups