As market revitalizing, as well as a loosened border control between Mainland China and Hong Kong. Entrepreneurs can finally drive business forward again! However, funding is crucial for every expansion. The various subsidy programs promoted by the HK government can be beneficial to such plans, such as "The BUD Fund", "Easy BUD", "Technology Voucher Programme (TVP)", "SME Export Marketing Fund (EMF)". Eligible applicants would receive subsidies to expand overseas markets, set up technological upgrades etc. The subsidy amount is as high as HK$7 million, which is of great help to SMEs! Moreover, eligible shareholders can apply for the aforementioned fundings for multiple companies at the same time! Keep reading if you want to know which scheme fits you the most~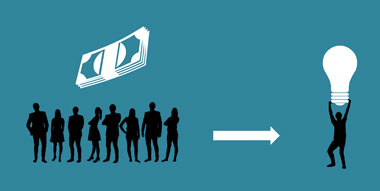 The BUD Fund
The BUD Fund aims to assist companies to carry out projects for branding, upgrading and develop sales in the Mainland China and international market. The geographical scope of the scheme's support includes Macau and Mainland China, ten countries of ASEAN, Japan, South Korea, Europe, USA, and the Middle East (those who signed Free Trade Agreements), a total of 36 economies.
The 2023/24 Budget has announced that the government will inject HK$500 million into BUD to benefit more small and medium-sized enterprises. The funding limit of BUD has now been raised to HK$7 million, and the funding amount is 50% of the total project amount, and each enterprise can be approved for a maximum of 70 projects. In addition, the upper limit of BUD's initial payment is 75% of the total approved amount. The subsidy allows companies to seek funds for different development plans based on the aforementioned goals. The approved projects are very diverse, such as:
Establish or optimize company website, develop online sales platform, APP development, patent fee/trademark registration fee, production of promotional materials (brochure, poster, etc.), online media advertising fee, testing and certification fee, exhibition participation fee (venue location: Hong Kong, Mainland China, economies who signed Free Trade Agreements and/or IPPA), the establishment of business units in applicable countries/regions, the recruitment of Hong Kong or foreign employees, the purchase of hardware equipment, additional expenses incurred due to approval of project, etc..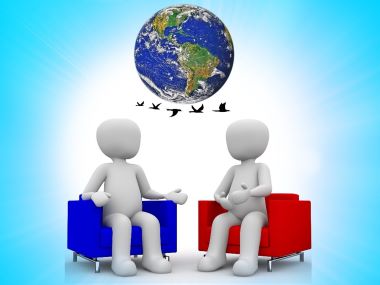 Easy BUD
Due to the enthusiasm shown towards BUD, the government has launched Easy BUD in 2023, the updated version of the original. By simplifying the requirements for supporting documents and vetting arrangements, the processing time for each Easy BUD application will be halved to within 30 working days as compared with general BUD applications. The maximum grant for each project is HK$100,000. In other words, enterprises can implement more branding programmes and the various projects mentioned above more efficiently, and they can be approved in as early as 1 month! Each enterprise can submit one Easy BUD application every 6 months. It is noteworthy that each funded project of Easy BUD should be completed within 12 months, which is half the time as compared to a regular BUD project.
Technology Voucher Programme (TVP)
TVP aims to support enterprises in using technological services and solutions to improve productivity, and upgrade or transform their business processes.
TVP offers funding according to a 3 (government) : 1 (enterprise) matching basis, for instance, the enterprise contributes $1 while the government contributes $3, subsidizing up to HK$600,000 for each enterprise and approving up to 6 projects. Although each company can only apply for one project at a time (required to implement the project within a year), applications are counted by each business registration (BR) independently. Therefore, theoretically speaking you can apply for TVP for more than one company at once.
The government will fund up to 75% of the project cost, with an initial funding cap of 25% of the approved funding amount. TVP mainly supports technological solutions for productivity improvement. Examples of approved projects include but are not limited to:
Develop websites and online stores, customer management systems (CRM), AI artificial intelligence systems, chat robots, reservation systems, inventory management systems, logistics management systems, membership systems, accounting and financial systems, retail or catering POS systems, big data and Cloud analysis system etc.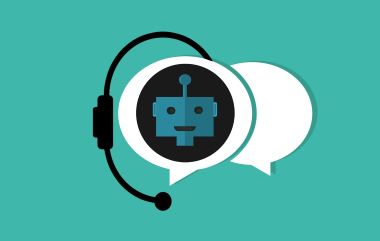 SME Export Marketing Fund (EMF)
EMF specializes in promoting SMEs to participate in international promotion activities to expand overseas markets. Companies would hence be able to attract more customers from all over the world through EMF funding through overseas exhibitions. The funds can also back up the production of online advertisements, APP or websites for international exposure.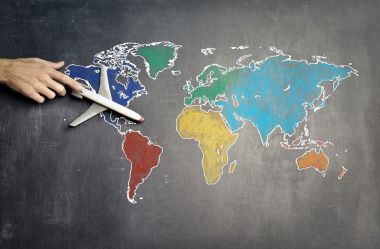 In addition to supporting enterprises to take part in exhibitions, EMF also sponsors overseas study tours. According to the website of the Trade and Industry Department, the funding scope of the scheme is as follows:
Trade exhibitions held outside Hong Kong targeting markets outside Hong Kong.
Trade exhibitions held in Hong Kong targeting markets outside Hong Kong.
Trade exhibitions held in Hong Kong targeting the local market.
Online trade exhibitions.
Business missions outside Hong Kong.
Online business missions.
Advertisements on trade publications which mainly target markets outside Hong Kong.
Export promotion activities (such as placing advertisements, keyword search, listing product information, setting up or enhancing online shop, etc.) which are conducted through electronic platforms/media and which mainly target markets outside Hong Kong.
Setting up or enhancement of a corporate website/mobile application owned by the applicant enterprise for export promotion, which mainly targets markets outside Hong Kong.
Items that can be subsidized by the Fund in the above scope include: exhibition booth rental fees, booth construction, setup and design fees, booth components and exhibits (excluding goods for sale) transportation fees, online exhibition advertising fees, key Word search promotion fees, online store opening or optimization fees, product listing fees on overseas e-commerce platforms (such as Amazon, Alibaba), business delegation fees charged by the sponsor, etc.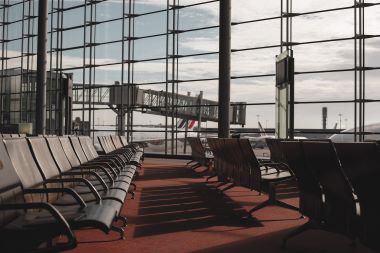 Overview
Government funding plan

Funding amount

Funding ratio
Project type
Project completion period
The BUD Fund

Cumulatively up to HK$7,000,000

*at most 70 projects

50%

Online Platform Development, Patent / Trademark Fee, Recruitment of local or foreign employees Online media advertising, etc.

Within 24 months

Easy BUD

*30 working days quick approval!!

Same as above

50%

Same as above

*Exclude Recruitment of employees and Rental

Within 12 months

Technology Voucher Programme (TVP)

Cumulatively up to HK$600,000

*at most 6 projects

75%

Develop Web/ Online, stores, CRM, Reservation systems,Accounting & financial systems, Retail orcatering POS systems, etc.

Within 12 months

SME Export Marketing Fund (EMF)

Cumulatively up to HK$1,000,000

*50% of the total approved expenses of the project/ HK$100,000

50%

Exhibition booth fees, Online Advertising, Online store development, Product listing fees on overseas e-commerce platforms, etc.

Depends on each project
Enterprises can choose the most fitting funding in accordance with different goals and needs. If a shareholder holds multiple registered companies, they can apply for the aforementioned types of government subsidies for multiple companies at once, thus activating the development of multiple brands effectively!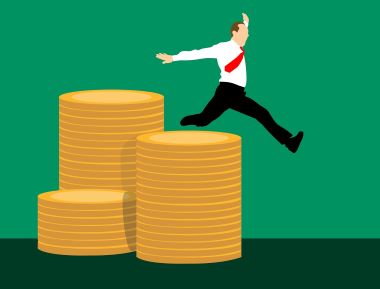 How to Apply Easier?
All kinds of funding and loans have their vetting criteria and required documents. If the applicant lacks experience in budget planning or proposal writing, consequently the approved amount of funding may be lower than expected. The applicant may also be inquired by the government about details of the project, questionable response can lead to disapproval of disbursement.
Reliable business consultants can help you maximize the funding. Such professionals can be found at OneStart Business Centre. OneStart's professional team is specialized in applying government subsidies for enterprises, such as The BUD Fund, Easy BUD, Technology Voucher Programme (TVP), SME Export Marketing Fund (EMF). The consultants will provide timely suggestions and follow up service to help you strive for the maximum amount of funding. Call 3575 6888 or WhatsApp OneStart now to learn more!