Hong Kong's office vacancy rate has been rising rapidly as we entered 2023. Apart from working from home, many start-ups are transitioning to serviced offices. What are the differences between serviced offices and conventional leased offices? While both are private office space, why are start-ups and SMEs reducing the rental of leased offices? Here we explain what they are and compare their key features. The summary table at last will help you make the right choice for your company.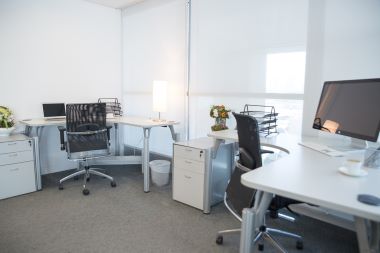 What are serviced offices?
A serviced office is a ready-to-use office space that provides fully furnished and independent workspaces with plenty of utilities, internet connection and office management service. Depending on the provider, additional services such as meeting room rental, business address registration, printer and other administrative support can be added to speed up business operations.
Below we will see how a serviced office is different from a leased office in 4 areas.
Serviced office rent is more flexible
You can rent a service office for 1-6 people from HK$2,000/month per person, with a stay measured from 1 month to 1 year more or less, whereas many conventional leased offices are leased for 1 year at a minimum. The combined expenditure of rent and miscellaneous fees causes a higher cost.
The flexible contract of a serviced office can save cost and thus allows a bigger cash flow. Clients can continue or stop renting in response to development needs and support other expenses.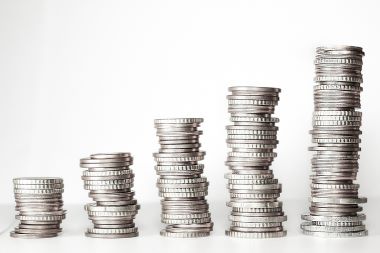 Facilities and Services
Serviced offices are work-ready spaces that come with, WiFi connection, water and electricity and many other useful facilities. Generally, they are fully furnished with a modern setting which helps avoid the risk of aging equipment in older leased offices. Compared with traditional office buildings, serviced office clients do not need to manage tedious chores, such as: cleaning, maintenance, pantry, etc. Clients can also enjoy additional services such as fax, independent phone number, meeting room rental to meet business needs.
Business starting costs
As serviced offices already include the above-mentioned facilities, clients do not need to pay for water, electricity, management fees and rates, etc. This, coupled with a lower starting rent, can instantly save clients a lot of initial costs and effort to manage the office afterwards. For start-ups with a low budget, a serviced office can help them get their business off the ground faster and centralize resources.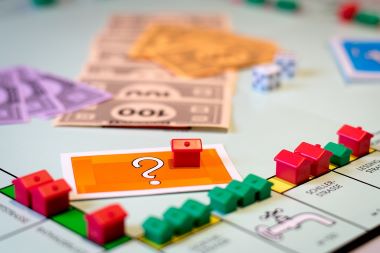 Mobility
Leasing for serviced offices is more flexible, so if you are not happy with your existing serviced office or need to accommodate more colleagues, you can switch to another room or cease renting easier than that of leased offices, hence allowing for greater mobility and resilience. Many suppliers in the market have serviced offices in various districts throughout Hong Kong, allowing clients to adjust work locations swiftly to suit their personal needs.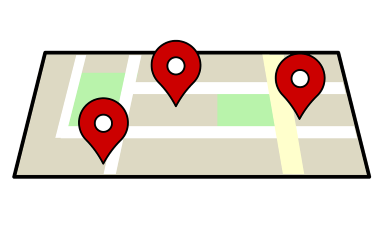 Serviced Offices vs Leased Offices
Serviced Offices
Leased Offices
Pros

Lower rent, flexible lease terms, lower costs, work-ready space, fully furnished, no utility bills and maintenance fee, high mobility

High stability, good for building corporate image, acquire office management skills, encourage a sense of belonging

Cons

Monotonous interior design, limited storage space/office supplies

Long lease, high starting cost, low flexibility, time-consuming renovation and decoration, responsible to set up and pay for utilities, high management fees, cleaning and maintenance costs

Suitable for

Startups / SMEs
Low demand for space decorations
Lack of experience in office management
Computer-based businesses

Companies with a stable clientele
Individuals with a strong personal style
An established sizable team
Businesses with a high demand for storage space
Overview
All in all, serviced offices are attractive to young businesses because they have the fast-food aspect with quality retained. However, they are not as ideal if a business's production involves machinery and a large number of documents. For conventional leased offices, expect a higher rental charge and office setup cost, they are hence better for companies with better financial support.
At OneStart Business Centre, you can rent premium serviced offices in prime locations in Hong Kong. They are ready to go with 24x7 access and high level of privacy, allowing clients to work flexibly in a comfortable environment. Discounted rates for meeting rooms are also available for convenient holdings of meetings, events and mini seminars, as well as optional administrative support and reception services. To rent a serviced working space now, Call 3575 6888, or Whatsapp to book a free tour!