【Never Miss a Beat: Self-service Access to Calls and Mails】 ?
OneStart launches the self-service Virtual Office Client Platform for customers of Virtual Office service. By logging in the platform, you can view the latest incoming call and mail logs and the record of the past 12 months anytime, anywhere!
If your Virtual Office Plan includes the service of "Receive mail with notification by email", you can check the mail logs at the platform;
If your Virtual Office Plan includes "Call arrangement service", you could check the call logs at the platform;
If your Virtual Office Plan includes both services mentioned above, you can check both call and email logs in one go!
↓↓ Register Now for Self-service Client Platform for FREE! ↓↓
Step 1:
Please visit OneStart website (https://www.onestartoffices.com/en) and press the button "User Login" at the top right corner.

Step 2:
You will be brought to the login page. Please click "Register".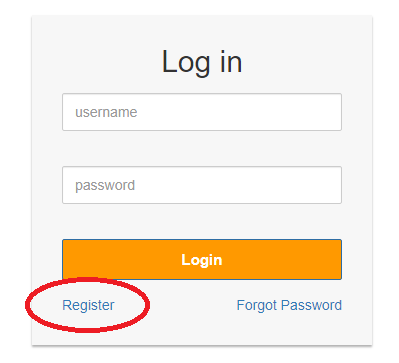 Step 3:
Please fill in your contact email (not mail notification email address) and Phone or Fax or Mobile which you provided for OneStart when you registered Virtual Service Office. Please press "Register" to sign up. (If you have forgotten your registered information, please feel free to contact us at
it@onestartoffices.com
)

Step 4:
When your account is identified, you will receive a confirmation email.
You will find a confirmation link that please click on it to complete the registration process.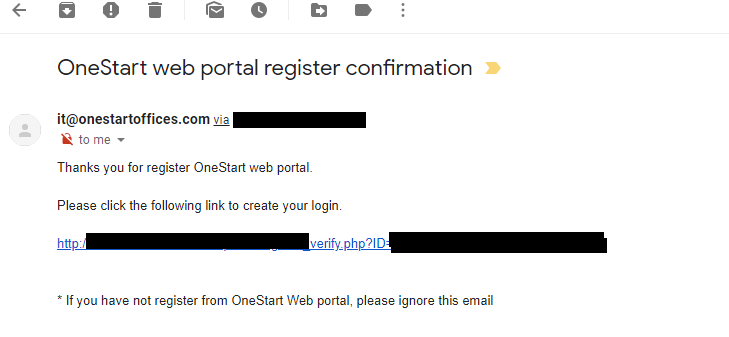 Step 5:
Please create a new username and password and press "Submit".

Step 6:
Please re-enter the username and password you just created.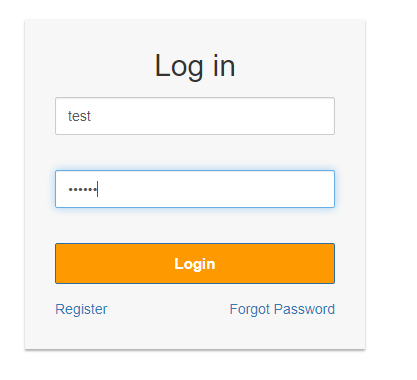 Step 7: Finish!
You can check the latest call / mail logs at any time at this client portal now!
(If you apply for Virtual Office service of different companies with same contact email, you can also view the call / mail logs of all your companies at a time on this platform.)